The Experience
Have you ever wondered what's like in a washing machine? Our Experience Hunters give you the opportunity to enjoy this unique feeling - enjoy our Aqua Sphereing experience in one of 6 locations in the UK!

With no harnesses, you are completely free inside a 12' inflatable ball, as you slip and slide around inside the ball in your swimming trunks with approximately 30 litres of water.

The general reaction people make is to laugh hysterically as they descend the hill (rolling and bouncing) at up to 35 miles per hour! There is no reason to be scared; our instructors will watch your safety the whole time.
Vital Information
There are several factors which may affect your ability to enjoy this experience. You should not participate if you are; pregnant, suffering from high blood pressure, any heart condition, epilepsy, any back or neck (current or past) problems, under the influence of alcohol or drugs and undergoing medical treatment or have had an operation within the past twelve months.
Customers under 3ft 10ins or less than 12 years old or over 65 years old (Parental consent is required up to the age of 18 years old) or exceeding 18 stone (NB. Max girth 60 ins) may not be able to participate.
The business judgement of whether a customer can enjoy their experience, depending on a restriction, is final and will be decided upon by location staff on the day of the ride. If you suffer from any other conditions and are in doubt of your fitness to participate, please contact us for further advice.
The Weather
In very rare circumstances of periods of wet weather the Aqua Sphereing experience may be cancelled, an alternative date will be offered to you.
Session Length
Your ride will last approximately one minute, although this is dependent on the site you pick as the length of the run varies from 150 - 250 meters. If you do want your ride to last longer, additional rides can be purchased. Waiting times could be anything up to two hours, but the location staff will attempt to perform your ride within the half hour time slot you are allocated.
Numbers
This voucher is valid for one person; however, you may book in additional people to enjoy the experience with you. You will be in a group for all briefings.
Spectators
Spectators may be welcome at some venues. Please check before making a booking to avoid disappointment. There are strict health & safety regulations in place that must be followed.
Dress Code
We recommend that you wear comfortable trousers and a crew/polo neck t-shirt or jumper. You should wear clothes that protect and cover your shoulders/neck as you will be wearing a full climbing harness. As the Sphere may be damaged by jewellery and belts, you will be asked to remove such items. You should also note that you will be barefoot in the Sphere.
Availability
This experience operates most weekends between April and September. Availability will be confirmed to you after you redeem your voucher.
Locations
This Aqua Sphereing for one experience operates in Birmingham, London North, London South, London West, Manchester South, Newcastle West, Newquay, Oxford West, Perth and South Wales Pembrey.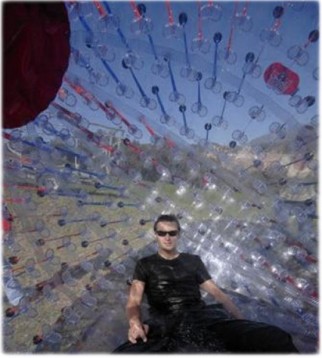 Aqua Sphereing for One - One Run
Dive into this Sphere for a hill-rolling experience of a lifetime!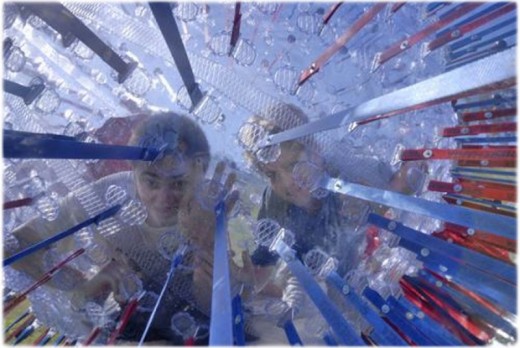 Aqua Sphereing (Hydro Zorbing)
Also known as Hydro Zorbing, our Aqua Sphereing experience for one is great fun! You can also enjoy your experience with up to two other people.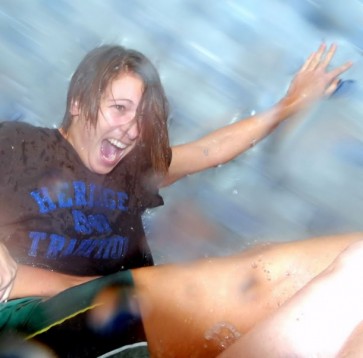 Aqua Sphereing for One - One Run
Have you ever wondered what it's like to be inside a washing machine? With Golden Moments, you can enjoy our thrilling aqua sphereing ride for one!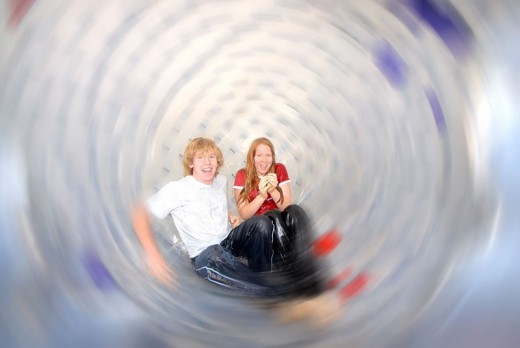 Aqua Sphereing for One - One Run
Roll down a hill in our sphereing ball with water!