The Experience
Drive a Lamborghini Gallardo, this amazing car is usually the privilage of the rich and famous. The Lamborghini Gallardo is able to reach a speed of 200 mph using his 5.0-litre V10 Engine.
Slipping into the leather seat and engaging the first six gears of the Lamborghini Gallardo.
So take this oppurtunity to see for yourself and you won't be disappointed with this superb experience.
An expert instructor will be by your side and you will be able to enjoy unrivalled performace and handling with the Lamborghini Gallardo Thrill in Staffordshire experience.
Itinerary
- Welcome, registration and a briefing on safety and driving techniques
- 6 Laps driving a Lamborghini
- Each instructor will give you a short debrief and complete your driver analysis form
- Collection of your driving certificate
Vital Information
You need to be in possession of a full manual driving licence and should bring it with you on the day. You must be less than 6'6'' and weigh less than 18 1/2 stone.
Once a booking is made it can not be changed. A cancellation policy which covers for breakdown on route to the venue, serious illness to the driver, death within the immediate family can be taken out by the customer for £20 when booking. Documentation will need to be provided when using the cancellation policy. A damage waiver can be purchased on the day of the driving experience and costs £20. By paying the fee you will not be liable for the first £1000 excess as a result of damage to any of the cars. Premium time slots are usually available between 11am-3pm for a £10 fee.
The Weather
Driving may be cancelled or curtailed in extreme weather conditions (e.g. ice or heavy rain) which would make driving at speed dangerous. If this is the case, your experience can be rebooked. If in doubt, please call the venue before departing.
Session Length
Please allow to be at the venue for approximately 1 hour. You should arrive in advance to your experience.
Numbers
All in-car tuition is on a one-to-one basis although briefings may be shared.
Spectators
Spectators are encouraged to attend and will receive a free 4x4 Off-Road passenger ride. Extra drives and high speed passenger rides are available on the day subject to availability.
Dress Code
Wear trousers, a long-sleeved shirt and flat-soled shoes. Any special equipment will be provided to you are advised to dress for the weather on the day.
Availability
You can enjoy the Lamborghini Thrill in Stafford on Saturdays, some Sundays and selected weekdays from January to December. Upon booking, you will be asked to provide three preferred dates.
Location
Stafford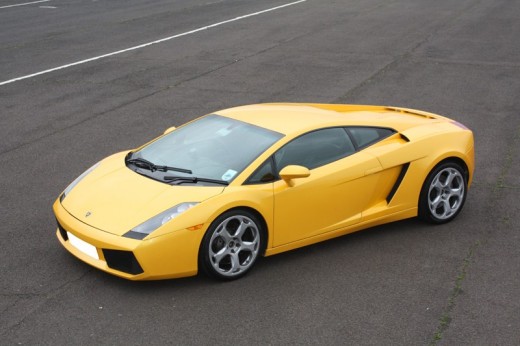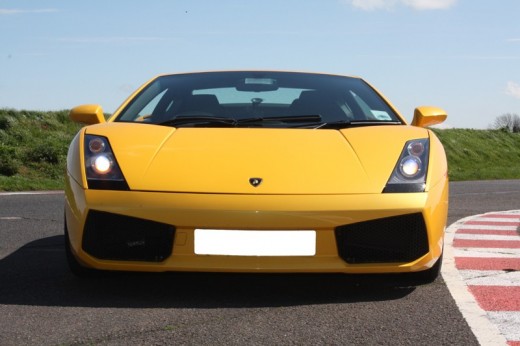 Lamborghini Gallardo
Do not miss this opportunity to drive a Lamborghini Gallardo! This a one in a lifetime experience, speed and have fun!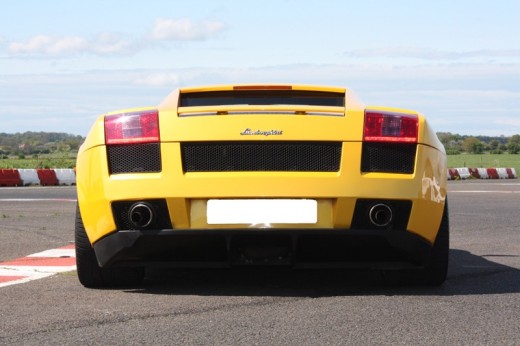 Drive a Lamborghini Gallardo in Staffordshire: Reviews
Great car and fantastic day
What a wonderful day! What a speed; superb!
Many thanks go to my dearest mother who gave me this gift.
Thom Oldewel (08/09/10)
BROOOM!
I alaways wanted to drive a lamborghini, so imagine my happy reaction when I got this as a present from my parents. I cant believe I got to drive this awesome car. I only wished I couldve have more time. The car was awesome and fast, man, take me back!
Thanks!
Liam (21/04/10)
Drive a Lamborghini Gallardo in Staffordshire: Review