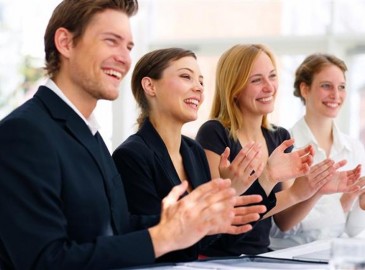 Employee of the Month Rewards
A simple and cost effective way to encourage your staff to perform above and beyond
Employee of the month rewards are not the most complex of reward initiatives but they are certainly cost effective and simple to implement.
We have a number of year-long bundle options that include 12 monthly rewards and one employee of the year reward - simple!
If you are under time-pressures to deliver a reward programme then start with an Employee of the Month Reward. It's simple to administrate and means you'll create a 'Recognition Moment' for your top performers at least once a month.
How do I start and manage an Employee Of The Month programme?
Clearly communicate at the start of the month that on the first working day of next month you'll announce the recipient of the companies Employee Of The Month reward and they'll receive a Golden Moments Gift Experience Voucher. Set out what the criteria is for being selected.

Our advice is to encourage employee engagement and ask them to nominate a colleague and why - this will get them thinking.

Send out a reminder at month end with a deadline as to when nominations need to be received by.

Evaluate the list and make your selection.

Gather the team, announce the recipient and why they have been rewarded using the nomination feedback and present the Golden Moments Voucher.

Remind them that as they have been awarded the Employee Of The Month reward they are eligible to go on to be selected for the Employee Of The Year award.
If you are a large organisation we can help you implement, communicate and manage your Employee Of The Month programme with a simple to use online reminder and action tool for staff managers to use.
Author: Paul Cheatle | Contact our employee rewards team today to talk through your ideas and together we can turn them into results - 02392 681 410