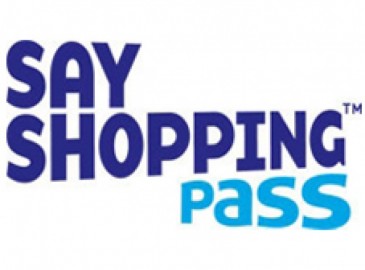 Say Shopping Vouchers - choose a gift for a friend or yourself!
Spend your vouchers on a Gift Idea or Experience from Golden Moments
Golden Moments are the real experience hunters - seeking the most unique activity gift experiences across the UK, Ireland and beyond.

It is this real passion for experiences that makes Golden Moments different, visit goldenmoments.com for thousands of amazing days and gift vouchers. There really is something for everyone, from relaxing pamper spa days, driving rally cars to enjoying a day at the races. And if that doesn't appeal you can buy instant gifts such as cases of wine, name a star, archive newspapers or football memorabilia.

Things To Remember:
- No quibble exchange - Don't like it? No problem we'll exchange it.
- 150% price guarantee - It's our promise to be the cheapest on the Internet†
- Free personal message - Be romantic, funny or sincere, it's up to you.
- Open-dated or date-specific - The lucky recipient can choose when they want to go.
- Stylish interactive USB-stick voucher - All personalised for you with music and video*

How It Works:
- Take a look at our website for great gift ideas and experiences
- Once you find something you're interested in, give us a call on 0845 2714 900 and inform our Customer Service team you're using Say Shopping Pass Vouchers
- Place your order and ask for your unique order reference number, this number you'll need to quote when sending in your vouchers to us
- Send your vouchers in the post to the address below containing these details:
Your order number
Your name, telephone number, email, and post address
- Wait for your voucher to arrive either by post or email and enjoy Experience Hunting!

Remember, if the experience you've selected is higher than the value of your vouchers, we'll give you a call as soon as we've received them to take your payment details.

Address to send vouchers:
Golden Moments, Incentive House, 119 Winter Road, Southsea, PO4 8DS, United Kingdom

We advise you to send vouchers by recorded or guaranteed postal services such as Royal Mail Special Delivery, as if they are lost in the post, we cannot fulfil your order.
*small extra charge applies. †see online for full details.