The Experience
Our Honda Formula 4-Stroke championship is one of the largest and definitely most exciting offshore power boats in the world!
Cut through, at high speed, almost any water and send the boat flying high above the surface of the calm water with this highly responsive racing machine in our Power Boat Extreme Experience.
Starting with a safety briefing and introduction to the boat, you'll then get changed into your team kit and safety gear whilst the driver heads to the waters of the Solent to show you what this Honda Formula Power Boat can do. Make sure you bring your camera to keep the memories forever.
The seating is comfortable with soft riding so be prepared for the ride of your life with our Honda Power Boat Extreme Experience in Hampshire.
During these two hours, you'll also get the chance to drive this exhilarating powerboat on an offshore racing circuit!
Vital Information
You must be over 16 years old, at least 5' tall and weigh no more than 17 stone to take part. Please note our experiences are not suitable for those with a back, neck or heart complaints or for pregnant women. Please wear jeans or shorts and training or boat shoes. Please also bring a change of clothes - just in case.
The Weather
This is a weather dependent activity. It is essential that you call our location for a weather check between 5pm and 7pm the day before your experience is due to take place.
Session Length
This Power Boat Extreme Experience lasts for two hours including a safety briefing, driving time and debrief. You must arrive 20 minutes prior to your start time as the boat cannot wait for latecomers. Your two hours on board includes approximately 15-20 minutes of hands-on driving and tuition.
Numbers
This experience in a Honda Power Boat is valid for one person, although you will share this experience with up to 4 other participants.
Spectators
Spectators may be able to wave you from the shore, but please check this with the location prior to bringing along any spectators as there may be health and safety issues to take into account.
Dress Code
Please dress warmly, with non-slip shoes (e.g. trainers or deck shoes), waterproofs and safety equipment will be provided. Bear in mind that there is a high wind chill factor aboard the boat! Bring a change of clothes just in case.
Availability
This experience operates from April up to October on selected weekdays and weekends. Please book in advance to avoid disappointment.
Location
Hampshire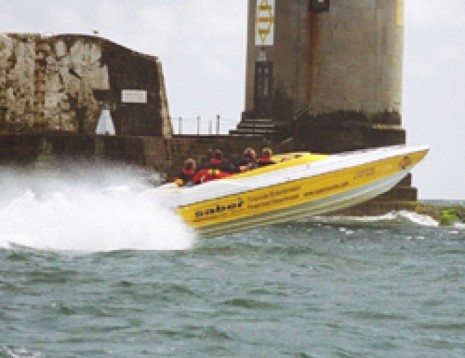 Powerboat Extreme Experience in Hampshire
Cut through the water on our offshore racing circuit!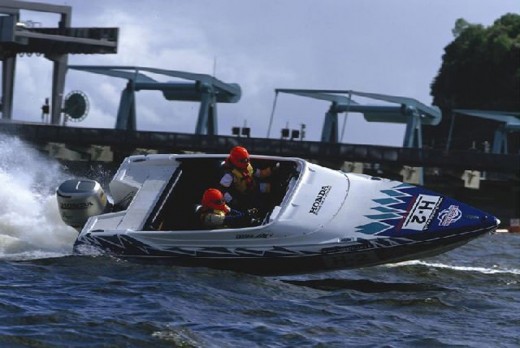 Powerboat Extreme Experience in Hampshire
Your instructor will show you what this powerful boat can do in the waters of the Solent.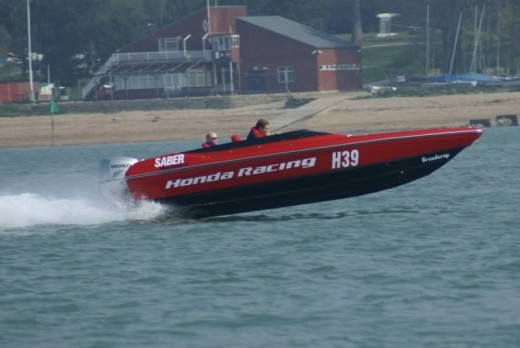 Powerboat Extreme Experience in Hampshire
Drive out to the waters of the Solent at speeds up to 60mph!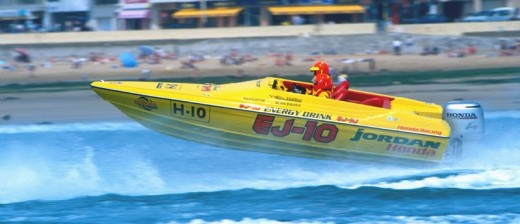 Powerboat Extreme Experience in Hampshire
Experience the water with our Honda Formula Powerboat Series in Hampshire.