The Experience
Get on board with the River Thames Cabaret Dinner Cruise for Two in London where you will begin a luxurious journey across the River Thames for two. This special banquet alongside a world renowned River Thames have already begun catering for your needs prior to your arrival. With in air-conditioning for the ultimate comfortable experience you can admire every little detail, and with a glass roof there are no limits of getting the most out of your incomparable evening. This is a great opportunity to explore London with this remarkable, breathtaking view in a tranquil and relaxing environment for two people.

Before taking your seats for an extravagant 4 course feast executed with fine wine you both will be welcomed with a beverage and unwind within this exclusive experience!

Live music and dancing will bring alive this splendid evening as nightfall approaches, after an exceptional feast enjoyed in a warm atmosphere. Sit back with a fine cup of coffee and take great pleasure watching the sky come alive with sparkling lights; shimmering across the River Thames to finish of your magnificent evening treasured forever!

Depending on the season, you can expect to travel in darkness and see the fascinating lights twinkle across the river, or at dusk.

Itinerary
The two of you will enjoy a welcome drink, a starter, a soup, the main course and a dessert. To finish your excellent meal you can relax with an after dinner cup of coffee.

For full details on the menu, please see the 'Fascinating Facts' tab on our website or call us.
Vital Information
Minimum age is 15 but under 18's must be accompanied by an adult. A vegetarian meal option is available; please specify at time of booking if you will require this. Unfortunately the boats used do not offer full wheelchair access.
The Weather
The weather may affect the boat being able to run, however this happens in rare circumstances. It's best to check with the location the day before your experience is due to take place, especially if it is bad weather.
Session Length
Boarding is at 19:30 for a 19:45 departure and you will return back to Westminster Pier at approximately 23:00.
Numbers
The price for the River Thames Cabaret Dinner Cruise is for two people although there will be other people enjoying the cruise with you. It is possible to book in more people for this experience, subject to availability, please contact us for more details.
Spectators
Passengers must hold a valid voucher for the cruise but spectators are welcome to wave you off from the river bank.
Dress Code
Dress code is smart casual. No jeans, shorts or trainers allowed on board. We reserve the right to refuse entry based on inappropriate dress. No refunds will be given under such circumstances.
Availability
The River Thames Cabaret Dinner Cruise for Two every day of the year, apart from Christmas Day!Please select three preferred dates when redeeming your voucher and we'll check availability for you. Please note that you should book at least 1 week in advance to your preferred dates.
Location
London
Other Information
The Thames Barrier marks the start of the cabaret with songs from London's famous West End musicals. There's something in the repertoire for every occasion from birthdays to anniversaries with a song to match your mood. Smoking is only permitted on the outside deck. You're welcome to bring a camera.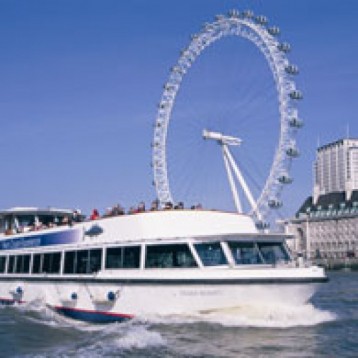 River Thames Cabaret Dinner Cruise for Two - London
Explore London with this fantastic cruise for two for the ultimate experience for any occasion!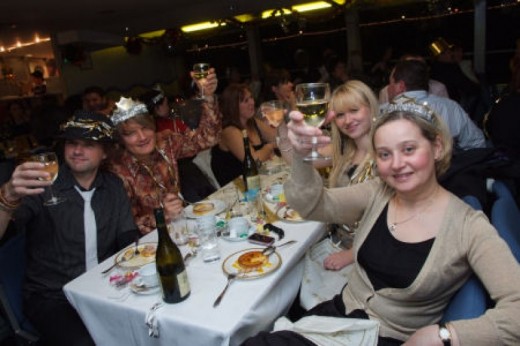 River Thames Cabaret Dinner Cruise for Two - London
Enjoy a spectacular feast on a cruise across the River Thames.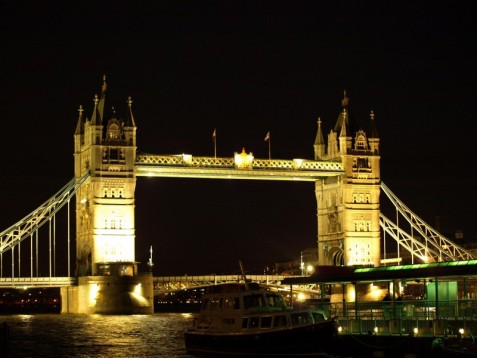 River Thames Cabaret Dinner Cruise for Two - London
Witness a mesmerising view of Tower Bridge with your loved one with the River Thames Cabaret cruise that will last a lifetime.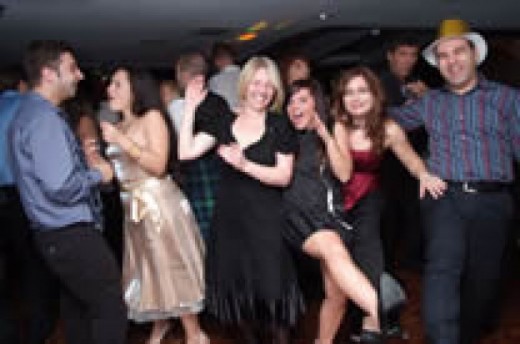 River Thames Cabaret Dinner Cruise for Two - London
Enjoy a lively experience with music and dancing for everyone to enjoy!
River Thames Cabaret Dinner Cruise For Two: Reviews
Ruby wedding celebration
My brothers and sisters bought this Golden Moments gift for my husband and I for our Ruby wedding last August. We couldn't have picked a more glorious day to go. The whole experience was wonderful. The food was good, the Cabernet excellent and the disco was pitched at just the right level for the clientele. We will definitely recommend the experience.
Golden Moments Reply
Hi Madeline and Colin,
I'm glad you had a great experience! Thank you for your feedback.
Madeline and Colin Livermore (09/07/13)
Fabulous dinner and cruise evening
I had a great time Golden Moments - I loved the dinner and the views from outside the cruise boat. I'm hoping to go again when I visit London in the Summer!
Joanne (19/04/10)
Thames Cruise!
My partner and I went of this cruise and all I can say is BRILLIANT!
The staff on board were really helpful and the food during the cruise was brilliant.
I'm hoping to go again soon with some of my friends and make a day of it in London.
THANKS
Sarah (25/03/10)
River Thames Cabaret Dinner Cruise For Two: Review