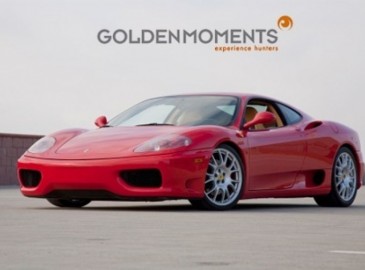 The News Reader Offer - Ferrari Driving
Simpy collect the 2-part code printed in The News on Wednesday 4th and Thursday 5th May
Golden Moments has teamed up with The News to bring its readers a 50% saving on Portsmouth's one and only Ferrari driving experience.
Once you have both parts of the code thats been printed in The News on Wednesday 4th and Thursday 5th May, simply click the Drive a Ferrari Experience link below.
...the when completing your order online, you'll be asked to enter a promotional/discount code, this is where you need to enter your 2-part code.
Alternatively feel free to call us and we'll happily take your order over the phone. Or drop by and visit us at Golden Moments HQ in Winter Road, Southsea.
Click below for full details of the News Reader Offer